The coronavirus pandemic is a wake-up call to governments and healthcare systems regarding emergency preparedness. Most people and institutions were caught off-guard, leaving the most disenfranchised members of the community to work during the pandemic. According to the Centers for Disease Control and Prevention statistics, over 1 million people died from coronavirus in the US. While the pandemic exposed healthcare access inequalities, it also revealed glaring inefficiencies in the health system. The data crisis in America has left the country struggling to understand what's happening. The lack of good information leaves people vulnerable, and poor health outcomes may occur because states cannot invest properly into publicizing their findings about this pandemic. More shared information could help prevent further spread if done efficiently with all resources put towards fixing these issues now before more lives are lost. More diligent data gathering would help mitigate this issue.
A New York Times report stated that the pandemic was mostly responsible for the reduction of life expectancy from 79 in 2019 to 76 in 2021. However, this decline was more than double that number among Alaskan Natives and Native Americans, a factor that reveals longstanding structural and systemic issues rooted in poverty, discrimination, and poor access to health care.
These issues demand a comprehensive approach while the disease continues to spread and hit people, including legislative review. But as state regulations are often slow to change, can businesses do anything more timely on their side? Many suffering from coronavirus need respiratory devices as well as spare parts and accessories for them for them. At the end of 2021, the average weekly number of hospital beds filled by patients with Covid exceeded 140K. Those who were hospitalized needed not only drugs but also equipment such as personal protective equipment (PPE), ventilators, and CPAP devices. Many patients required these items immediately to save their lives. But it was not only those in the hospital who needed these devices – those who struggled with Covid at home also needed those devices.
Obviously, the more efficient the supply chains are, the faster patients get their equipment and greater their chances for recovery. Quite often, home/durable equipment (HME/DME) suppliers face issues that do not allow them to process orders quickly enough. This includes complicated billing workflows, poor inventory management, paperwork and fragmented infrastructure etc. Sometimes companies use locally based software solutions that also limit their opportunities.
As a result, the entire supply chain flows more slowly while some devices and parts are needed urgently. Automation and cloud-based solutions are the keys to improving patient care. Let's address ways automation eliminates supply chain problems, improves efficiency, and increases healthcare delivery during emergent situations such as those created by the Covid-19 pandemic.
Checking Patient's Eligibility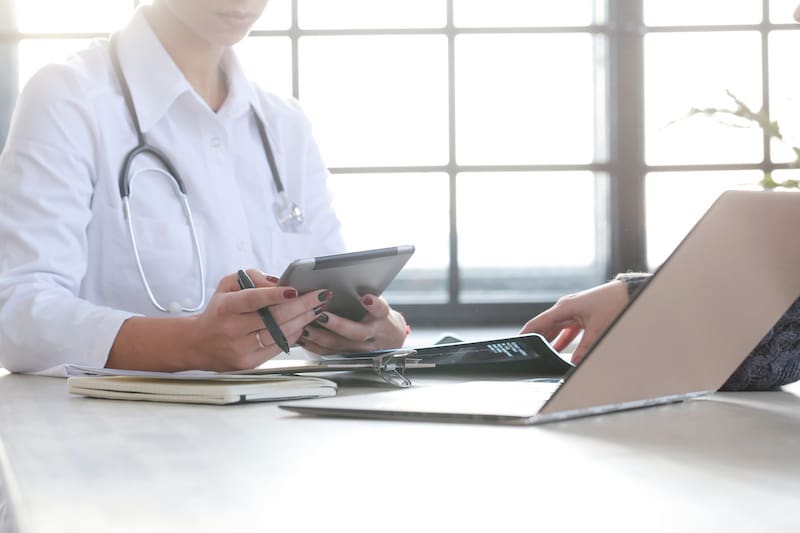 Imagine that you receive an order, but to process it, you need to ensure that this patient is eligible to receive a particular device. You must either contact the patient's physician or have access to electronic medical records (EMRs), where you will need to find your patient's records and check if the requisite prescription is on file. This research will require at least 20 minutes of your business time. But what if the doctor is unavailable at the moment? An EMR check might also require some additional effort from your side. And the eligibility check might take much longer than you expect.
Another option is connecting a cloud-based software solution that integrates with the third-party providers' databases. Then you submit only one inquiry in your interface and get all data you need on your screen within two minutes. The data will also include the information required for correct DME billing. For instance, perhaps you need to know if your customer is insured and whether they want to pay in cash or take a bank loan. In several clicks, you will see all their financial info for making the right decision. In doing all of this manually, you will likely invest hours, not minutes.
Smooth Inventory Management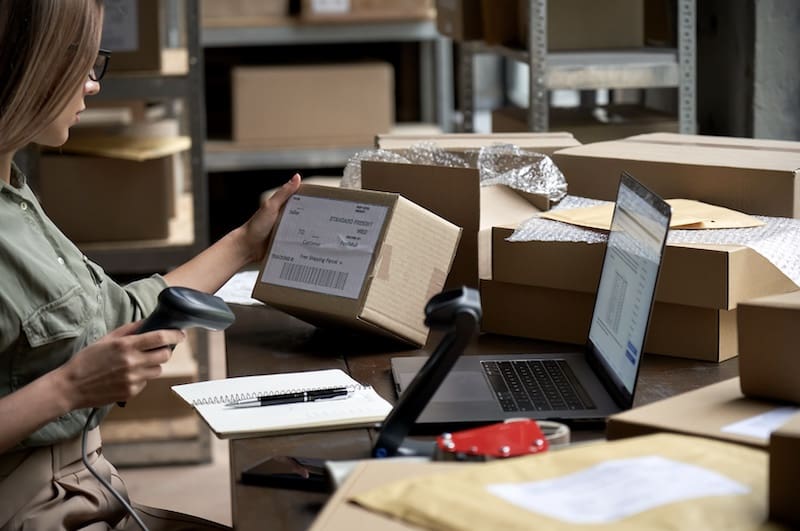 Most of the equipment required during Covid-19 included personal protective equipment (PPEs), ventilators, and CPAP devices. Inefficiencies in inventory management coupled with a sudden reduction of personnel coordinating tasks along the supply chain caused a shortage of medical devices. According to WHO, the shortage of critical healthcare equipment increased the number of deaths and endangered the lives of healthcare workers.
If your systems are not properly connected, it's extremely difficult to take full control of your inventory. When you receive an order, you need to check if the device your patient needs is in stock. This also takes not only your time but that of others, as you have to call the inventory employees, who will also require time to check the availability of the device. As a result, you could lose several more hours just to make sure you can provide your patients with the needed equipment.
Suppliers can avoid supply chain issues such as those that occurred during Covid in the future by automating operations. By deploying a cloud-based solution that is connected to your inventory, you can check product availability in a few clicks. You know almost instantaneously whether your patient is eligible and the device is in stock. You learned that in less than 15 minutes and are ready proceed with the transaction. Cloud-based platforms can help stakeholders, including emergency response teams, durable medical equipment providers, and patients, to collaborate. Automation also eliminates paperwork and he accompanying bureaucracy that delay the delivery of emergency healthcare equipment.
Mitigating Shortage of Labor
The crucial factor that caused supply chain disruption and overstretched healthcare resources during the pandemic was the shortage of labor. Many states enacted curfews and quarantine measures, which made it impossible for people to work. Even in states where Covid-19 measures were more relaxed, very few people had the courage to go to work for fear of contracting the virus. In hospitals, patient intake was very high compared to available teams. This led to burnout, inefficiency, and delayed delivery of care.
By automating most areas of medical equipment delivery, we can avoid these issues. With an automated patient intake system, people can place orders from their homes to avoid visiting crowded hospital environments. Such a system also significantly reduces the number of teams undertaking document verification, prior authorization, and eligibility checks. These people could then concentrate on delivering care to patients as most of the administrative work is automated.
Patient Communication
Strict policies during the pandemic made it nearly impossible for physicians and patients to meet physically and communicate unless the situation was considered critical. Things inherent in healthcare such as family support and physician emotional support waned during the pandemic. People developed fear and anxiety regarding their health and that of their families.
Conclusion
We believe that automation is a game-changer not only for medical equipment providers but for healthcare organizations in general. It allows these entities to streamline care delivery even in times of disaster. And the more orders suppliers process, the more patients get products on time and the more lives are saved as a result. So when we talk about automation it is not just about business but rather about people's lives and national security.