The world is always changing, and life is becoming more fast-paced than it was in the past. For example, most people are pretty busy during the day and have to rely on online delivery services. However, the Covid-19 pandemic has changed many things dramatically.
In addition, it has made online shoppers less likely to wait for long delivery dates. So, businesses with a 7-day + business delivery window will struggle to record significant conversions. This is because shoppers now want their orders to arrive earlier.
Online shopping trends now show that speed of delivery is a significant consideration for up to 77% of shoppers. Furthermore, for the 26.6% of respondents in this survey, speedy delivery meant same-day or next-day delivery. Again, 32% of consumers admitted to abandoning their carts because the estimated shipping time was too long.
So, the 5-7 business day delivery is no longer feasible.
In this article, we explain how to shorten the delivery process and period for your home care business.
Can the Home Medical Equipment Industry Still Maintain a 7-Day Delivery Window?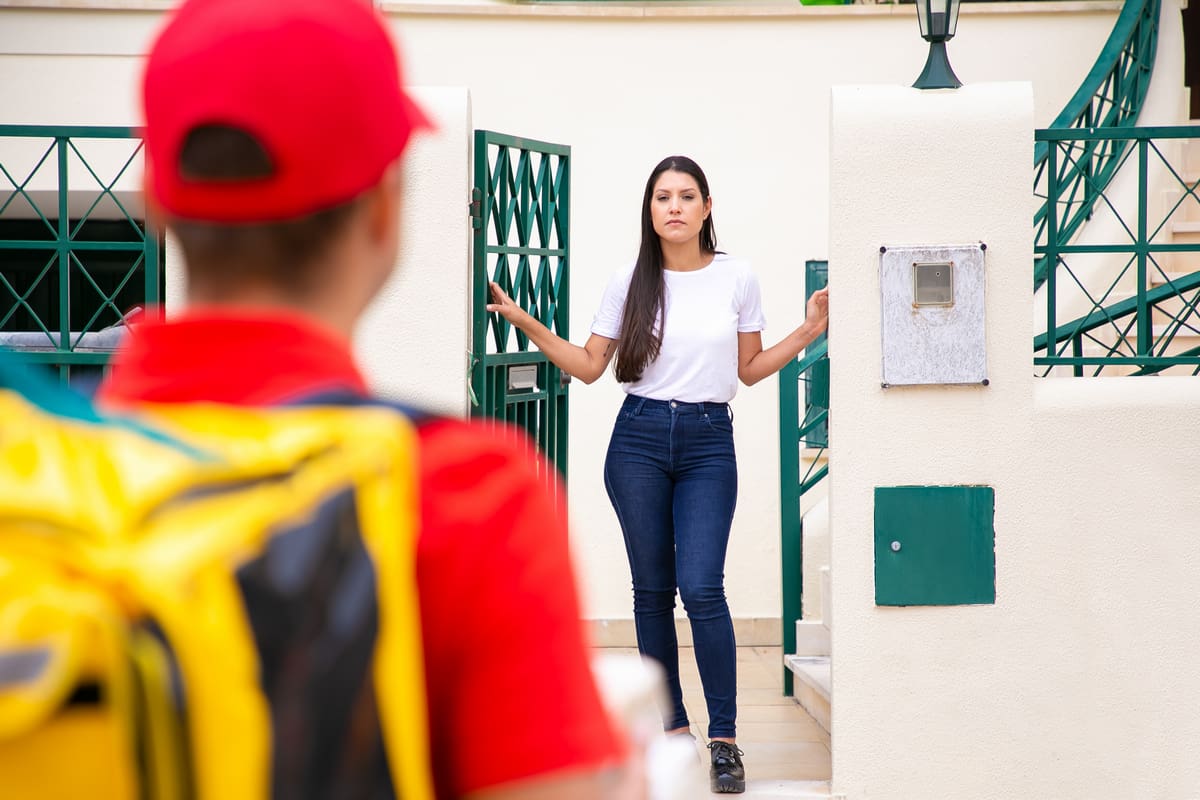 Imagine waiting for weeks to get a respirator or a wheelchair replacement. It is unreasonable and dangerous. The home care industry deals with people's lives and health, which is often time-dependent, so being prompt with delivery is simply a good tone.
No, extended delivery periods probably won't work for the home medical equipment delivery and home care industry any longer. To move towards fast delivery options, you have to streamline your home medical equipment operations. In addition, you need to enhance your supply chain processes ASAP to retain your old customers and get new ones.
Let's go over these solutions step by step.
4 Steps to Improving Your Delivery Speed
Your home care business's client conversion and retention rate depend significantly on your delivery dates. But to deliver orders faster, you must eliminate the bottlenecks that slow down your delivery wheel. So, here are four tips that you can use to guarantee quicker deliveries for your clients.
Manage Your Inventory Properly
Inventory management is a primary reason for delayed deliveries. This factor can affect your business in many ways. And usually, the problem is that you cannot forecast your demand.
Thus, inventory planning becomes challenging. For example, some home medical equipment businesses don't always have products in stock. So, they have to restock before meeting an order. Some others overstock and pay high storage fees, so they reduce their orders. When they need the product, it may then be unavailable.
In addition, some businesses have multiple storage locations and may find it hard to coordinate their deliveries from all these warehouses. In fact, without proper planning, you may not know which warehouse contains specific medical equipment.
Fortunately, you can solve all these issues with innovative cloud-based software that handles and automates your inventory. For example, such software can update you on your inventory status while planning your supply and resupply schedules. Furthermore, such an app needs straight-line depreciation to automate depreciation calculations for your products.
NikoHealth can do all these. It even has a "Learn Barcode" feature for barcode scanning of your equipment and other necessities.
Use GPS Tracking
GPS tracking is now an inevitable part of today's logistics. Home medical equipment businesses can use GPS tracking to help their customers follow their orders in real-time until it gets to their doorstep.
In a recent survey, 96% of respondents said they'd find GPS tracking useful when awaiting deliveries. Of course, the advantages are clear. Shipment tracking assures the client that their order is on the way. Moreover, they'll know the exact location and how close their medical equipment is to them at all points.
What's more? GPS tracking will immediately let the shopper know when there are any delivery delays. Therefore, they can make any alternative arrangements. GPS tracking and a modern delivery app must thus be integral to your home care business delivery structure.
Incentivize Delays
No matter how much you plan and prepare, a customer's delivery may still extend beyond the short period you planned. This is because several things may occur during delivery and delay the equipment's arrival. Some of them may be the fault of your logistics failure or factors beyond your control.
For example, inclement weather can spoil a delivery vehicle. In addition, heavy snow may ground movement for a while. Whatever the case, customers only care about getting their products early. So, they may not patronize you again if their equipment comes late.
Medical conditions may even worsen within this delay window. Therefore, giving them incentives will be an excellent move. An incentive can lessen the consequences they suffer because of equipment delays. So, appropriate incentives include:
Discounts on further purchases
Complete or partial refunds depending on the extent of the delay
Thoughtful gifts or souvenirs
Clear Communication
Finally, it's noteworthy that clear communication is the bedrock of every business. You must clearly explain how long deliveries will take to your customers. Honesty is vital, too. Therefore, giving a shorter delivery timeline which you know you cannot meet, is a terrible idea.
Once you fail to deliver as promised, the customer will no longer trust your delivery period estimates. In addition, clients must also know of any delays along the delivery route. Sometimes, their lives depend on the home medical equipment they order.
So, if there's a delay, it'll be best to tell them. This way, such persons can make alternative arrangements or prepare to deal with the non-arrival of the product.
Final Thoughts
There you have it – all you can do to cope in a world that now believes that seven business day delivery periods are too long. If you follow these four steps, you can significantly reduce your delivery timelines.
And even when you have to do late deliveries, tips such as clear communication and giving incentives will ensure that you don't lose your client base. And what's the most incredible tool to rely on? It's the automation of your processes with NikoHealth and embracing GPS technology.
So, the ball is in your court, literally. Get the NikoHealth app for inventory management and other processes. You can request a demo today to see how this software can help your business.