Brightree Alternative
Let NikoHealth Bring Innovations and Simplicity to Your HME DME Business
Have you searched for a more modern and convenient Brightree alternative with a better interface and more intuitive design?
Are you tired of the complexity, time-consuming onboarding process, and unpredictable pricing? We have something that might be interesting for you. Whether you have just started looking for a DME and/or HME software solution or want to switch from Brightree, NikoHealth is the right choice!
Aside from functionality, cloud platform, and integrations, our solution is modern and straightforward. It has excellent customer support and provides a flat pricing model with no hidden fees. Those are the main points why NikoHealth is a better alternative to Brightree.
Besides, for those afraid of changes, NikoHealth has a workflow that simplifies the migration process and makes it painless in short timeframes. See for yourself!
Request a Demo
NikoHealth VS Brightree
Features

Brightree
Benefits

Brightree

Straightforward and Transparent
The Most Innovative Organizations Partner With NikoHealth
Why Is NikoHealth the Best Brightree Alternative for Your HME/DME Business?
NikoHealth provides one of the best HME/DME solutions on the market and can serve as an excellent Brightree alternative. It offers additional benefits, such as faster onboarding time, a more modern and convenient interface, better customer service, and a couple of extra features, such as scheduling and order flow.
Eliminate the waste of multiple systems and give your team all the features of NikoHealth, bringing all your work into one place with an intuitive HME/DME cloud-based software that makes jobs easier and workflows more productive

NikoHealth has helped transform our business by providing end-to-end visibility which enables us to control and make decisions faster and deliver better care for our patients.
Interested in Trying Our Software?
Request a NikoHealth demo now to learn more about all the NikoHealth software functionalities and capabilities in a one-on-one web meeting with one of our specialists.
Request a Demo
NikoHealth is an innovative and complete all-in-one solution for HME/DME providers

It helps businesses go paperless, improve operational efficiencies, and provide better patient care with a cutting-edge, all-in-one, cloud-based home medical equipment business process automation software.

Discover a more modern and convenient interface with NikoHealth to receive more high-quality service.

If you are looking for a Brightree alternative, NikoHealth is the go-to, state-of-the-art solution for HME/DME providers.
Our Latest Highlights and KnowledgeBase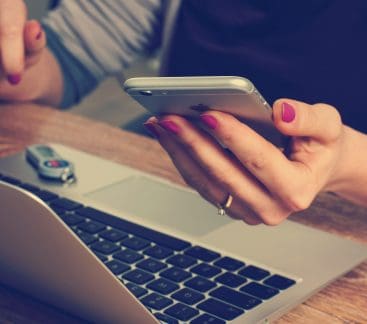 DME Billing: Outsource Versus Manage the Billing Process Internally
The medical billing outsourcing market is on the surge. According to the research by Reportlinker, it is expected to grow from $2.17 billion in 2021 and reach 20 billion by 2026 with an annual growth rate (CAGR) of 11.5%. But is there any alternative for attracting third-party providers?